Kris Broughton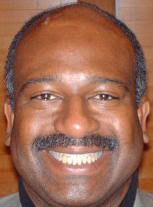 Kris Broughton combines searing opinions with emotionally engaging commentary to provide insightful and provocative criticism of today's social and political events. A passionate populist, his view of the political process and its players vividly champions the humanity of the everyday American citizen.
His work has been featured in
The Chicago Sun-Times
,
Reuters
,
The Post Tribune
,
Beacon News
,
Computer Shopper
and
TV One Online
.
He is a regular contributor to the AFRO/First Edition political talk show hosted by Sean Yoes on NPR affiliate WEAA.
His book,
Thinking Out Loud: A Retrospective Of The 2008 Presidential Campaign
, a compilation of blog entries during the 2008 political season, was released by RKB Digital Media in December 2009 as a free ebook, available in PDF, Mobipocket and Kindle formats.
Kris Broughton maintains the influential blog
Resurgence
at
Big Think
, and is a contributor to
Politic365
, a political news website that discusses politics and policy from a multi-cultural point of view.
E-mail Kris at brownmanthinking@gmail.com about press availability and speaking appearances.
Brown Man Thinking Hard Blog Demographics